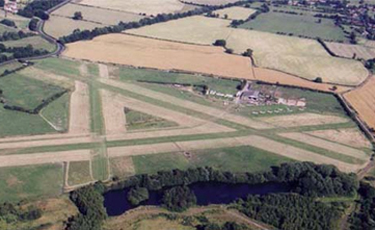 Derby Airfield EGBD
Derby Airfield is PPR by Telephone 01283 733803.
We fly with consideration to our neighbours and local airspace restraints. Our circuits, arrival and departure procedures are designed to avoid overflying local settlements and ensure safe clearances away from controlled airspace to our south east. We therefore request pilots operate with due care and we request all pilots call by telephone before departure to gain PPR, airfield briefing, circuit procedures and good neighbour policy.
Also note the runway distances - check before setting out that you and your aircraft is capable of safe operation from our airfield.
Thank you for complying and we hope you will enjoy our wonderful little airfield.
Derby Radio (air ground) 118.355
See below for a download of our circuit procedures.